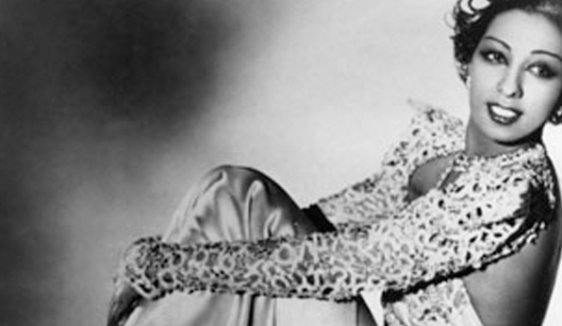 The very essence of freedom is inspirational in itself.  When we are free, we escape the burdens of control and domination that inevitably lead to the stifling of our creative and intellectual being. As a writer and traveler, freedom has been the greatest gift life has granted me. The opportunity to fill a page with uninhibited thoughts is irreplaceable. And the possession of a U.S. passport allows me to cross boundaries with an unparalleled ease that many will never know.
For performer Josephine Baker, and many other African American artists living in America during the early 1900's, freedom was not a bestowed liberty. Jim Crow laws forced segregated circumstances, making daily life perpetual hell for many African Americans. But while racism ran rampant in many states, Paris was receptive to any and all artists seeking to redefine previous artistic philosophies.
"One day I realized I was living in a country where I was afraid to be black.  It was only a country for white people.  Not black.  So I left.  I had been suffocating in the United States"… A lot of us left, not because we wanted to leave, but because we couldn't stand it anymore"… I felt liberated in Paris." This sentiment about her quest for freedom was shared by Josephine Baker after traveling to Paris for a new venture, La Revue Nègre, which ignited her career as a performer. It was the freedom to cross borders that ultimately liberated Baker and other African Americans during that time.
From now until September 4, 2011,
(AAMP) will explore the powerful stories of African Americans such as W.E.B. Du Bois, Paul Robeson, Henry Ossawa Tanner, and Josephine Baker in Free to Be: The Artistry & Impact of African Americans in Paris, 1900-1940.  "Free to Be will join PIFA's celebration of French-inspired arts by unraveling the remarkable "" and often untold "" stories of African American cultural contributions in both The City of Light and The City of Brotherly Love during the era of Jim Crow and jazz" (PIFA 2011).
For ticket sale information please visit: https://tickets.pifa.org/Cart/Cart.aspx?prod_no=12037#PageProduction
To learn more about PIFA events you can:
Follow us at http://www.twitter.com/PIFAPhilly
"Like" us at http://www.facebook.com/PIFA.Philly
** Stay tuned as Memoirs of a Travel and Food Addict explores the Philadelphia International Festival of the Arts <http://pifa.org/> through May 1, with PIFA's support.