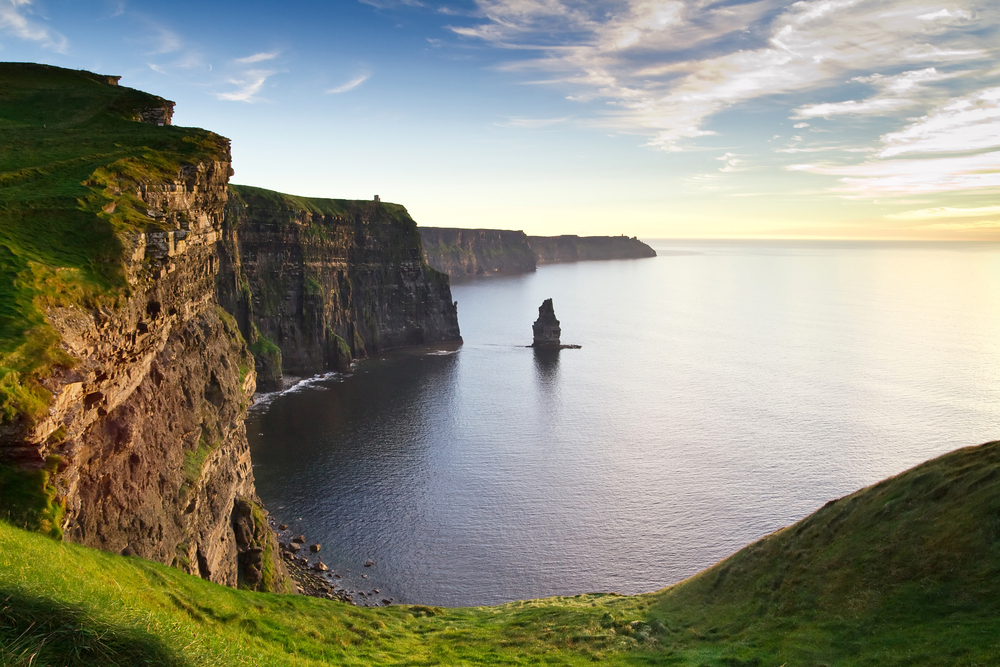 Image Cliffs of Moher via Shutterstock
In recent years, Ireland has begun to evolve as an incubator for innovative thinking, and in many ways, taking the lead in social entrepreneurship.
Social entrepreneurs are people who look at societal problems from new angles. By utilizing business skills they implement creative approaches to address pressing issues and seek to create change on a systemic level. A few Irish organizations are particularly instrumental in cultivating Ireland's social and forward-thinking people, helping to pave the way towards a better future for the Emerald Isle, and ultimately, the world.
SOCIAL ENTREPRENEURS IRELAND
Social Entrepreneurs Ireland (SEI) recognizes that Ireland is not sufficiently tackling its social issues and that the mere presence of changemakers in the country isn't sufficient. These visionaries need help if they are to make their ideas reality. As a result, SEI steps in to provide funding and other support to innovators that have the potential for great impact. Since 2004, SEI has aided 179 individuals, invested more than €5.82 million, affected over 290,000 people and generated about 1,000 jobs in Ireland.
Each year, budding social entrepreneurs apply to one of two programs and undergo a rigorous selection process. The "Impact Programme" supports three people with well-developed projects for two years. SEI assists the participants in establishing a strategy for optimizing the impact of their ideas, which may focus on social or environmental challenges. Winners Aoibheann O'Brien and Iseult Ward, for instance, seek to address food waste and food poverty through their company "FoodCloud," which redirects surplus food from businesses to charities. Elizabeth Waters is striving to tackle poverty and education through "The Virtual Community College," which provides online education opportunities. Another winner, John Kearney, developed a company called "Irish Community Rapid Response," which enlists volunteers to provide medical support in rural communities.
SEI's "Elevator Programme," on the other hand, assists those who are in the initial stages of their projects. Each year, SEI selects four to six social entrepreneurs with social and environmental projects and gives them funding and other guidance for a 12-month period. Much like the "Impact Programme," participants work on creative solutions for a variety of challenges. Raymond Burke's company, "Active Connections," implements a unique model called "adventure therapy" for children, while Jennifer Ryan's "My Life Solutions" seeks to offer programs, support and other services to those affected by bullying. Adam Harris, who himself has Asperger's, started a company called "AsIam" that aims to spread awareness about autism and foster greater understanding of the condition throughout Ireland.
In addition to these programs, SEI hopes to promote what they call an ecosystem of social entrepreneurship in Ireland. One initiative aimed at cultivating this ecosystem is the "Impact Series," which hosts speaker events that revolve around certain themes to promote dialogue about pressing issues. Proceeds from tickets go to the "Minnovation Fund"—a fund that, in turn, goes to one social entrepreneur after the audience votes. "SEI Connect" offers a space for innovators outside the awards programs to interact with SEI people, while the "Annual Awards Event" celebrates social pioneers and motivate other changemakers.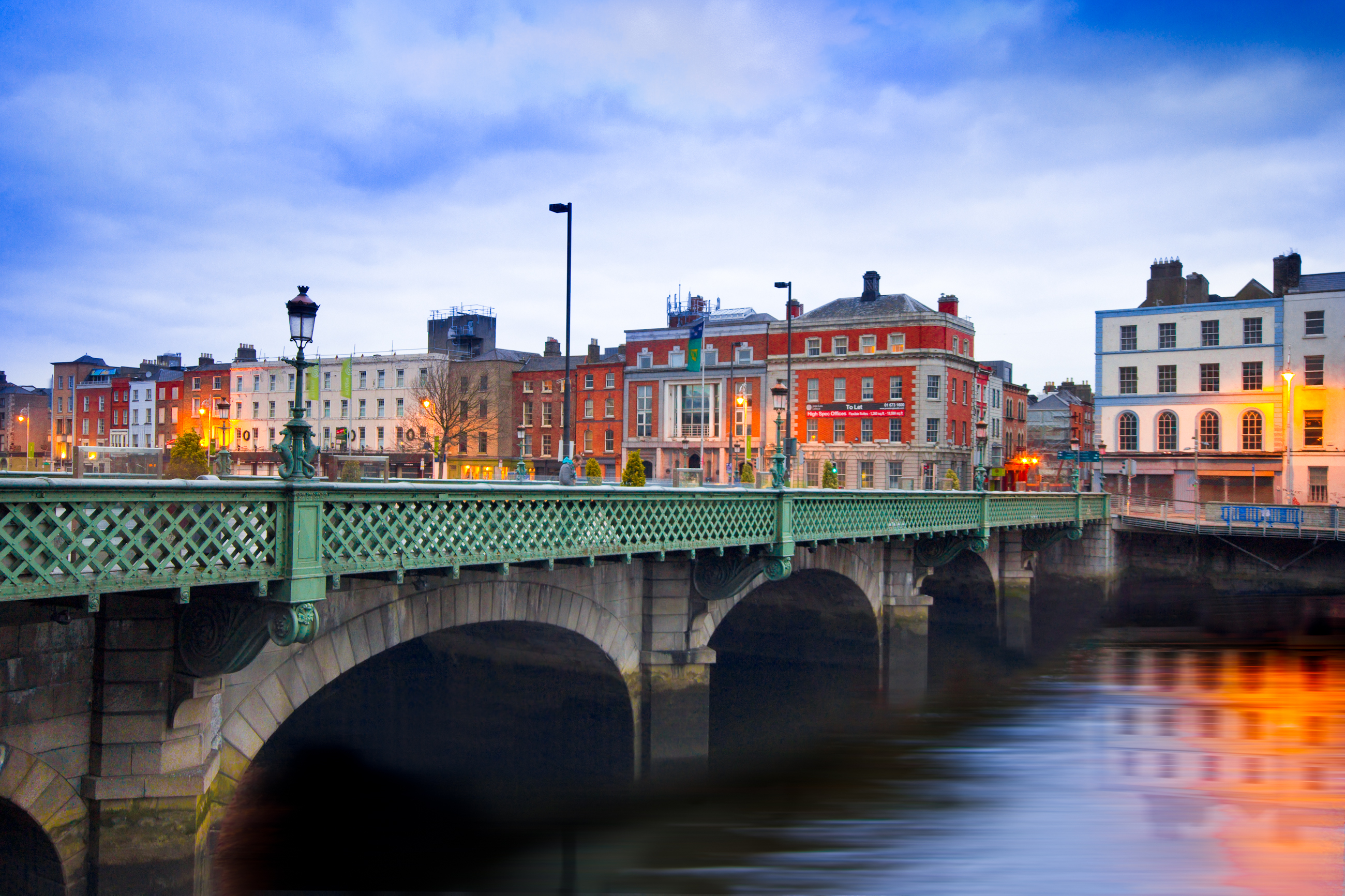 Image Grattan Bridge in Dublin via Shutterstock
ASHOKA IRELAND
Ashoka Ireland is part of an international network of social entrepreneurs that comprises more than 3,000 fellows in 70 participating countries. Ashoka Ireland has 13 fellows working on a variety of issues, including education, disability and food justice. The organization recognizes that social entrepreneurs are integral to advancing the global citizen sector and that these enterprising thinkers have an international impact even though they are locally based. One of the initiatives, the "Ashoka Fellow Accelerator" supports social entrepreneurs and their projects by linking them with pro-bono business resources. In March 2012, Ashoka Ireland started "Change Nation," which connects 50 international social entrepreneurs and seeks to apply some global approaches to Ireland's current challenges.
SOCIAL ENTREPRENEURSHIP EDUCATION
In addition to organizations that help support current social entrepreneurs, there are also educational programs throughout Ireland that serve to inspire and encourage new and potential innovators.
"Changemaker Schools," a new Ashoka program, establishes networks between schools that focus on creative thinking and social concerns. On their website, they explain that "these schools are empowering young people to be changemakers – children with the empathy, creativity, teamwork and leadership skills to unleash the full potential of themselves and others." Through this program educators can exchange information with each other and establish relationships. There are five primary schools in Ireland right now—Dublin, Kerry, Armagh, and Cork—that have become a part of this network, which spans 100 schools in Europe, the United States, and Africa. Some initiatives at these Irish schools involve students overseeing school farms and practicing yoga as a behavioral tool.

Young Social Innovators (YSI) is a separate organization that also shares the desire to propel young minds to engage with challenges affecting their communities. YSI seeks to give aspiring changemakers the tools to participate in civic action. Their mission is to aid educators and young thinkers as they undertake inventive approaches and work towards impacting change. Their learning model consists of the 4 C's of social innovation, which are: "care, co-operate, change, communicate."
The School for Social Entrepreneurs (SSE) Ireland is part of a larger network of centers in the U.K., Canada and Australia. These programs are for adults with socially conscious ideas that are seeking to learn more. One student, Rachel Moore, has a project called "Express Your Gender," which offers Speech and Language Therapy and Career Development to the transgender community in Ireland. The "Incubator Program" offers support and training (in various business skills such as marketing, fundraising and finance) to forward-thinking, business-minded people for the duration of eight months. SSE Ireland is a hub of likeminded, visionary students who share ideas and form lasting connections.
ABOUT THE WRITER
Victoria Gaffney is currently pursuing an MA in Nonfiction Writing at Johns Hopkins in Washington D.C. She is a graduate of Haverford College where she majored in English and developed a passion for words and stories. She enjoys traveling and engaging with new people and perspectives, and relishes the thrill of late nights spent reading a new book or huddling in front of a computer screen to write. In her free time, she can be found drinking copious amounts of coffee, playing with dogs, practicing yoga and wandering around new streets without a plan. Victoria hopes to use writing to help impact positive change. Follow her on Twitter.